Word of Promise for Apple TV
Now get the Word of Promise App on the new Apple TV. Simply download the app from the Apple App Store on the new Apple TV. If you already own the audio simply login to access it. This version includes verse sync listening, sleep timer and a new feature exclusive to Apple TV, called Full Screen mode.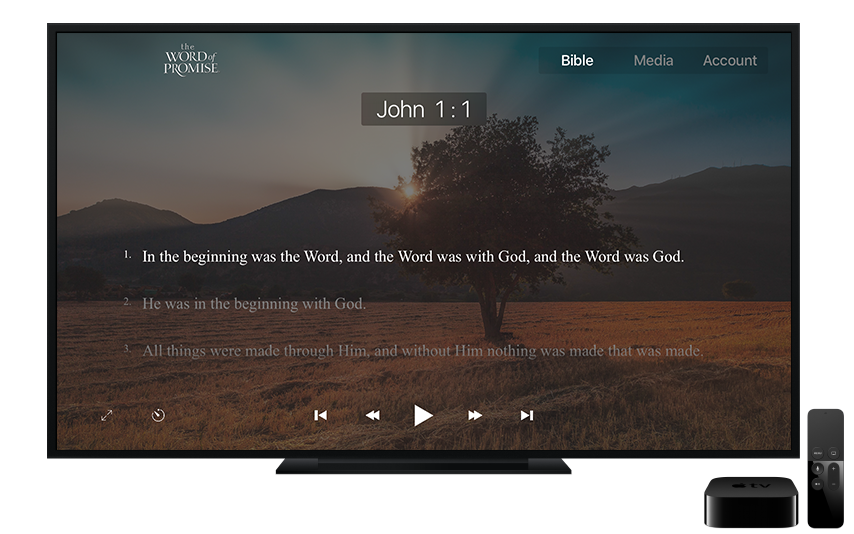 Full Screen
Full screen mode brings HD aerial footage behind the scripture text while playing the Word of Promise Dramatized Audio Bible. In addition you can select from a library of aerial footage to find the background that best fits your atmosphere.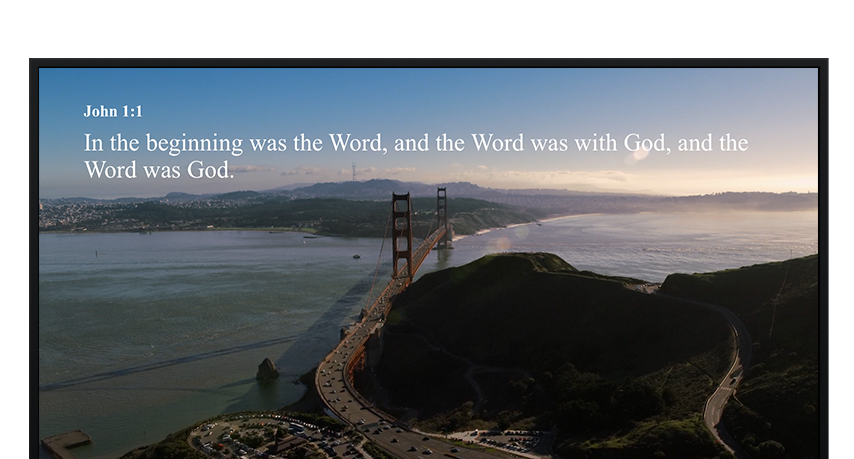 Sleep Timer
The sleep timer option allows for you to start a countdown to an exact time that you would like the audio to pause. This allows you to no longer worry about losing your spot when falling asleep.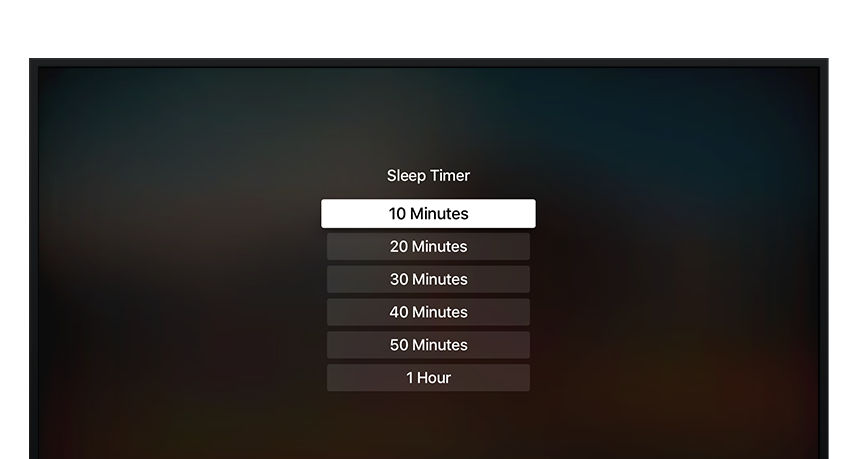 Privacy Policy
Terms of Use
Contact Us
© 2023 FutureSoft, Inc. All Rights Reserved